Defining Environmental Citizen
"Environmental Citizen" is defined as the citizen who has a coherent and adequate body of knowledge as well as the necessary skills, values, attitudes and competences in order to be able to act and participate in society as an agent of change in the private and public sphere, on a local, national and global scale, through individual and collective actions, in the direction of solving contemporary environmental problems, preventing the creation of new environmental problems, in achieving sustainability as well as developing a healthy relationship with nature. "Environmental Citizen" is the citizen who exercises his/her environmental rights and duties, is able to identify the underlying structural causes of environmental degradation and environmental problems, and has the willingness and the competences for critical and active engagement and civic participation to address those structural causes, acting individually and collectively within democratic means and taking into account inter- and intra-generational justice (ENEC 2018).
German (DE)  

Der/die "Umweltbürger/in" (bzw. "Environmental Citizen") ist definiert als Bürger/in, der/die einen kohärenten und adäquaten Wissensstand sowie die notwendigen Fähigkeiten, Werte, Haltungen und Kompetenzen besitzt, um als Mittler von Veränderung im privaten und öffentlichen Raum, auf lokaler, nationaler und globaler Ebene sowie durch individuelle und kollektive Handlungen in der Gesellschaft agieren und an dieser teilhaben zu können mit dem Ziel, bestehende Umweltprobleme zu lösen, das Entstehen neuer Umweltprobleme zu verhindern, Nachhaltigkeit zu erreichen und ein gesundes Verhältnis zur Natur zu entwickeln. Umweltbürger/innen üben ihre umweltbezogenen Rechte und Pflichten aus und sind in der Lage, die zugrundeliegenden strukturellen Ursachen von Umweltproblemen und Umweltschäden zu erkennen. Sie besitzen die Bereitschaft und Kompetenzen für kritisches und aktives Engagement und bürgerliche Beteiligung zum Umgang mit diesen strukturellen Ursachen und handeln dabei individuell und kollektiv mit demokratischen Mitteln sowie unter Berücksichtigung der Gerechtigkeit innerhalb und zwischen den Generationen (ENEC 2018).
Greek (EL)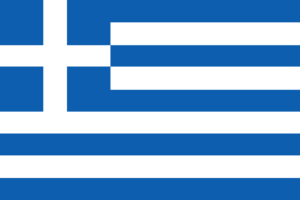 "Περιβαλλοντικός Πολίτης"  (ΠΠ/της) ορίζεται ως ο πολίτης ο οποίος κατέχει ένα συνεκτικό και επαρκές σώμα γνώσεων όπως επίσης και τις απαραίτητες δεξιότητες, αξίες, στάσεις, και ικανότητες-ιδιότητες για να είναι ικανός, να δρα και να συμμετέχει στην κοινωνία ως παράγοντας αλλαγής στην ιδιωτική και δημόσια σφαίρα, σε τοπική, εθνική και παγκόσμια κλίμακα, με ατομικές και συλλογικές δράσεις, προς την κατεύθυνση της επίλυσης σύγχρονων περιβαλλοντικών προβλημάτων, προλαμβάνοντας νέα περιβαλλοντικά προβλήματα, επιτυγχάνοντας την αειφορία, καθώς επίσης και αναπτύσσοντας μια υγιή σχέση με τη φύση. "Περιβαλλοντικός Πολίτης" (ΠΠ/της) είναι ο πολίτης που εξασκεί τα περιβαλλοντικά δικαιώματα και υποχρεώσεις του καθώς επίσης είναι ικανός για τον προσδιορισμό των δομικών αιτίων της περιβαλλοντικής υποβάθμισης και των περιβαλλοντικών προβλημάτων και έχει τη θέληση και τις ικανοτήτες-ιδιοτήτες για κριτική και ενεργή εμπλοκή και κοινωνική συμμετοχή για την αντιμετώπιση αυτών των δομικών αιτίων, δρώντας ατομικά και συλλογικά, με δημοκρατικά μέσα, και λαμβάνοντας υπόψη την ενδο- και δια- γενεακή δικαιοσύνη (ENEC, 2018).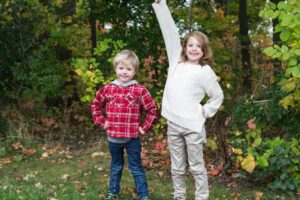 Important Notes:
In the European Network for Environmental Citizenship (ENEC) when we refer to Environmental Citizenship we refer to an umbrella concept which covers all the different interpretations and views of the relation between environment and citizenship (e.g., green citizenship, sustainability citizenship, ecological citizenship, etc.) and not only the liberal interpretation of environmental citizenship. In this network, we consider important to have only one umbrella term (Environmental Citizenship) from the educational point of view.
In the European Network for Environmental Citizenship (ENEC) when we refer to Education for Environmental Citizenship (EEC) we mean the type of Education which promotes Environmental Citizenship.
In the European Network for Environmental Citizenship (ENEC) our focus is in Primary and Secondary Education – Formal and Non Formal. Informal education (e.g. media, social media, etc.) and Adult Education are out of ENEC's scope.
The definitions of "Environmental Citizenship", "Education for Environmental Citizenship" and "Environmental Citizen" are "Working Definitions" of the European Network for Environmental Citizenship (ENEC).