Dissemination Board
A Dissemination Board (DB) is in charge of disseminating reports and research papers to the public, the research community, and policy makers. The DB consists of the steering committee and other interested members. The DB is meet every three months electronically or in-person.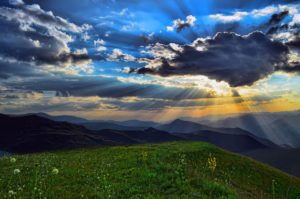 Dissemination Board Coordinator and Communication Manager of the subcommittees is:
Dr Marie-Christine KNIPPELS, Universiteit Utrecht, Netherland
E-mail: m.c.p.j.knippels@uu.nl
Four subcommittees will be formed within the DB in order to provide the board with logistic support:
A Website Committee (WeC) is conducted executive tasks related to the development and maintenance of the Action website.
             Dr Andreas HADJICHAMBIS, CYCERE, Website Committee – WeC Leader
E-mail: a.chadjihambi@cytanet.com.cy
An International Conferences Committee (ICC) is responsible for the scientific and administrative development of the conferences.
           Prof.ª Sofia MORGADO, Portugal, International Conferences Committee – ICC Leader
E-mail: smorgado@fa.ulisboa.pt
An ECI Events Committee (ECIEC) responsible for the scientific and administrative development of STMS, TS, FYR events.
          Dr Andri CHRISTODOULOU, University of Southampton, UK, ECI Events Committee – ECIEC Leader
E-mail: a.christodoulou@soton.ac.uk
A Workshops and Stakeholders Events Committee (WSEC) is focused on the scientific and administrative development of the RW, ISS and CS events.
          Mr Frans van DAM, Utrecht University, Netherlands, Workshops & Stakeholders Events Committee – WSEC Leader
E-mail: f.w.vandam@uu.nl
These four subcommittees are included representatives from each WG. Subcommittees are meet in-person every six months during the MC and WG meetings. A scientific network of Early Career Investigators is established under the name Green Board. The Green Board is represented to the SC through the ECI-GE Coordinator and is responsible for making proposals to the SC regarding FYR.