International Steering Committee
The International Steering Committee (SC) is responsible to harmonize and coordinate the methodological framework of the WGs, Training Schools (TS), Research
Workshops (RW), Interactive Seminars for Stakeholders (ISS), Forum for Young Researchers (FYR), Special Training Sessions (STS), Café Scientific (CS), International Conferences (IC) and Short Term Scientific Missions (STSM). The SC will review the work programme of the WGs. The SC is responsible for carrying out monitoring and evaluation of the objectives.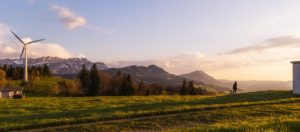 The International Steering Committee (SC) is consisted from:
Working Group Leaders:
Other Members:
Dr Andri CHRISTODOULOU

(UK), University of Southampton, UK (Early Carrier Investigator and Gender Equality Coordinator – STSM

Coordinator)

Dr Marie-Christine KNIPPELS

(NL), Universiteit Utrecht, Netherlands (Dissemination Board Coordinator – Communication Manager)